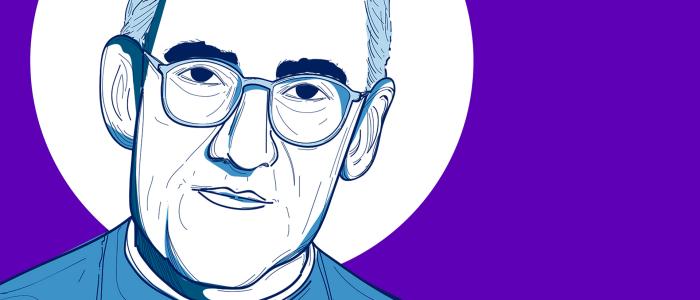 8.26 Is God's love really stronger than any evil?
Bible - #OnlineSaints
God is greater than anything we know, but it is not always easy to realise this when we are suffering under any form of evil. Still, even in such situations he wants to assure us that he suffers with us, and promises us a better life which is still to come.
Bishop Romero spoke up against the evil oppression of his people. He knew that this endangered his own life, but he also knew that standing up against evil was more important. Paradoxically, his death encouraged more people to do the same.
For more on this saint, scan the picture with the app Online with Saints or click:
→ Saint Oscar Romero
 
It may take some time, but ultimately, God's love always has the last word. In the meantime, he needs us for reaching out to others in need and opposing evil.