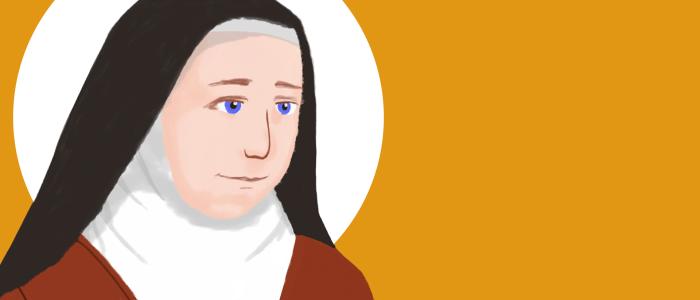 8.33 What if someone thinks about suicide?
Desolation - #OnlineSaints
It may not always seem so, but our lives are a great gift from God. We are called to protect and cherish this gift to the best of our abilities. We need to help everyone who struggles with depression and get immediate professional help when necessary. Also, do not hesitate to reach out to your pastor or another spiritual guide for help. No-one should have to face the difficulties of life alone.
Sister Elizabeth fell greatly ill in the convent. On her sickbed, she suffered so much that she understood how people could think about suicide. But she also realised that in spite of everything, God was with her. That gave her the courage to hold on to her life.  
For more on this saint, scan the picture with the app Online with Saints or click:
→ Saint Elizabeth of the Trinity
If you are struggling with this issue or know someone who is, get help through a lifeline near you.
Such thoughts are nothing to be ashamed of. Speak to friends and people around you and let them help. Trust that God loves you just as you are and is with you now.