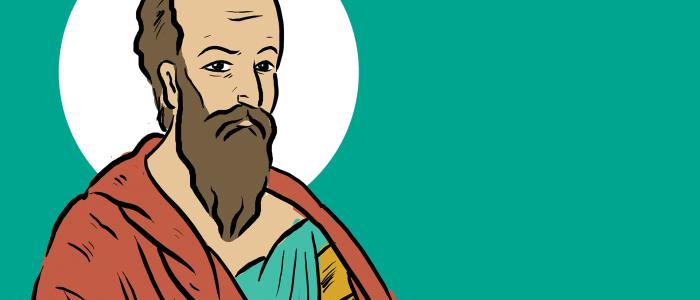 8.38 As a Catholic, should I ignore gay people? Was Saint Paul homophobic?
Relationship - #OnlineSaints
God loves every human being just the way they are. We should do the same, regardless of their sexual orientation. Any form of homophobia is greatly wrong, and so is ignoring people. Everyone is welcome in church. 
Saint Paul spoke a lot about the love of God. And he spoke about the need for moderation and restraint in Christian life, also with regards to sex. In the view of the Church, sex is something good in a marriage between a man and a woman. Whether you are attracted to men or women, chastity and purity are important virtues to strive for. 
For more on this saint, scan the picture with the app Online with Saints or click:
→ Saint Paul the Apostle
Do not ignore! Hatred and discrimination are against the fundamental commandment of love. Saint Paul did not condemn anyone, but upheld the Christian view that sex is only for marriage.