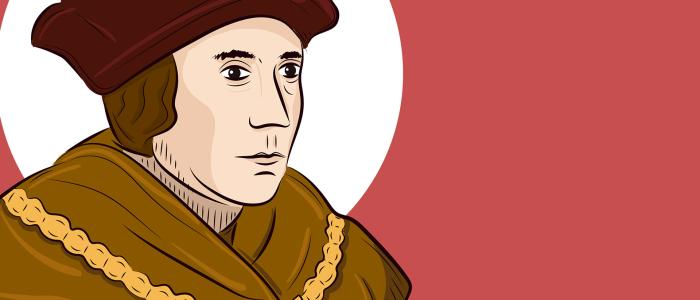 7.44 Should Christians always follow the laws of their countries?
Society - #OnlineSaints
In principle, the Bible calls us to obey the authorities (Rom 13,1-7). But as Christians we know there is an even higher authority. When the law of your country goes against the law of God, you will need to discern in conscience what God asks of you.
Thomas More stood before the difficult choice of obeying God and the Church, or obeying the English king for whom he worked. He knew the king would punish him, but without hesitation he chose to remain faithful to God. This cost him his high position at court and even his life. Can you be so clear in your choices as Christian?
For more on this saint, scan the picture with the app Online with Saints or click:
Civil law cannot make us go against our conscience and faith. If necessary, it is better to face hardships and ridicule than to violate the laws of God. He will be at your side.