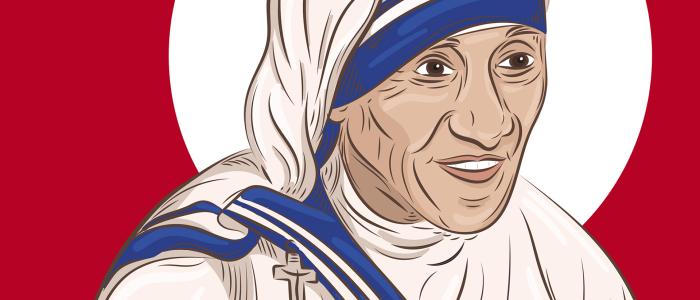 8.2 Is prayer a waste of time? How can I find time for God when life won't slow down?
Prayer - #OnlineSaints
Faithfulness is important in every relationship. Praying every day, even for a short while, will help you a lot to grow in faith. When you pray, you spend time with God, a time well spent. Do you want to make time for prayer every day?
Mother Teresa told her Sisters of Mercy to pray more when they were busy. This seems a contradiction, but if they were doing God's work, is it not normal that they spent time with him regularly? She dedicated her life to caring for the poorest and most abandoned people in Calcutta. 
For more on this saint, scan the picture with the app Online with Saints or click:
→ Saint Teresa of Calcutta
Even a short prayer changes your day: you're not alone but with God. You'll find time only when you make it, just as you make time for whatever is most important for you.