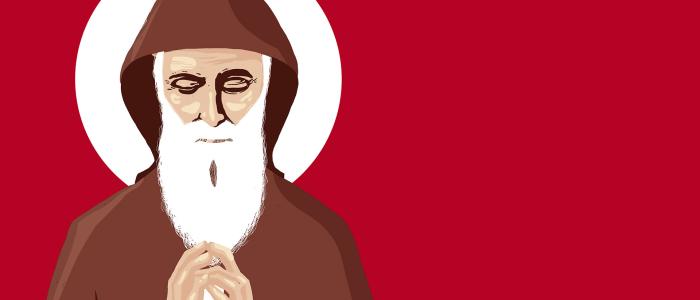 8.6 Is it really possible to withdraw from the world for a life with God in prayer and humility?
Prayer - #OnlineSaints
Yes, it is, and there are various great examples in the history of Christianity. Some early Christians withdrew into the wilderness to dedicate their lives to God in solitude and prayer. But is not everyone's vocation: only when it is a true calling from God will you be able to live in this way.
The Lebanese monk Charbel had such a vocation, and lived it to the full. He could have been a greatly revered scholar, but instead he chose a life of silence and seclusion with the sole aim of devoting himself to God in everything. You can do the same within your own vocation.
For more on this saint, scan the picture with the app Online with Saints or click:
→ Saint Charbel
Some people are called by God to withdraw from everything else and live alone with God. They are a great example of dedication to God and spend their time praying for us!