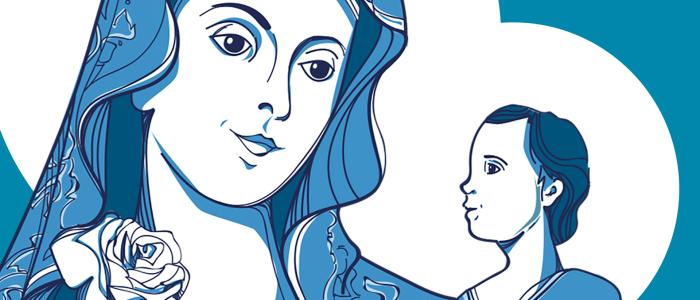 8.50 What is the secret to Mary's total trust in God?
Mary - #OnlineSaints
When the angel appeared to Mary to tell her that she would become Jesus' mother, she was confused, but with all her heart she said 'yes' to God's Will (Lk 1:38). Her love for God gave her the trust she needed to do so.
You too can trust God completely. If you surrender your life into his hands, he promises you a great future. Like for Mary, your life will not be without suffering or pain, but you will know the greatest joy of all: that you are loved by God, with whom you will live forever. Are you ready to accept such a great gift?
For more on this saint, scan the picture with the app Online with Saints or click:
→ Saint Mary
Mary's secret is her total abandonment to the Will of God: only thus he could perform the greatest expression of his love, giving us his son Jesus who opens the way to eternal life.