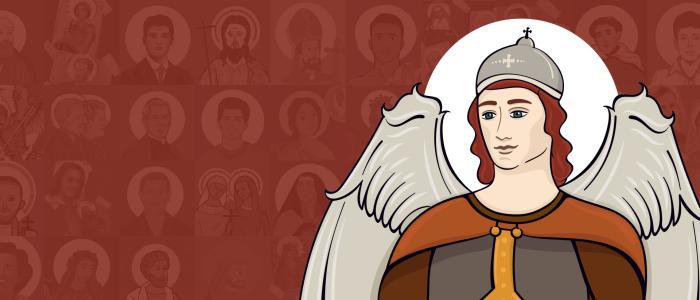 7.2 What is the difference between angels and saints? Do we become angels when we die?
Saints - #OnlineSaints
Angels are created by God. Like us they have intelligence, but unlike us, they have no bodies. They are with us now as guardian angels, to whom we can pray (See TwGOD app (> Catholic Prayers > 4. Other Prayers). Some of them used their freedom to choose against God: these are the fallen angels. The angels are already in their final destiny in heaven (or hell for the fallen angels).
Saints are people like us, who are now with God in heaven. We have all our life to choose for God and become holy. Once we die, our choice becomes permanent. If we chose for God, we will be with him in heaven with the angels and saints. But we will never become angels; they are a different kind of creature altogether. Do you want to choose for God in your life?
For more on this saint, scan the picture with the app Online with Saints or click:
Angels are messengers of God, sent to help us. When we die we do not become angels, for they are a different kind of creature. They have been in heaven from their creation.