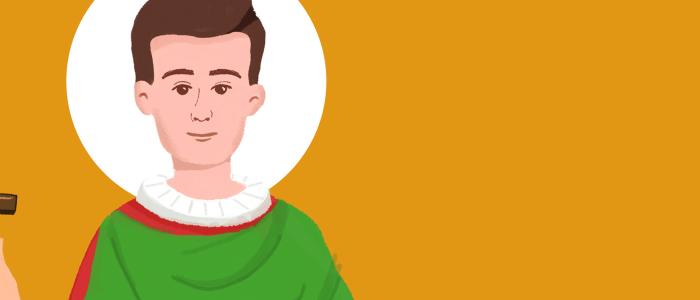 7.27 Is dancing appropriate for Christians?
Life & Faith - #OnlineSaints
Dancing can be a great way to honour God with all your body. The Bible considers dancing as something good, as long as it is not connected to any immoral behaviour. So you can even dance with God!
Vitus' refusal to dance with the seductive girls who tried to lead him astray from his faith led to him being the patron saint of dancers. You can ask him to pray for you as you discern the proper ways for you to dance.
For more on this saint, scan the picture with the app Online with Saints or click:
Dancing is a great way to express your joy. As long as it is chaste it can greatly enhance the celebration of life and of God.