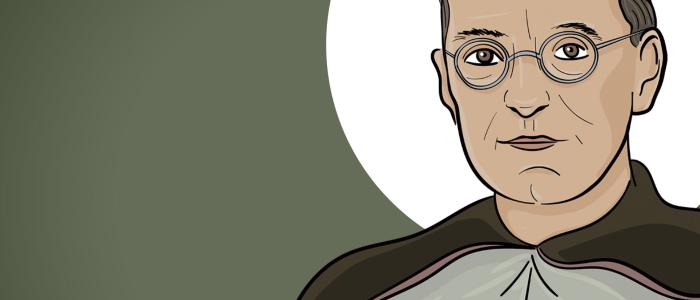 7.60 How can I recognise God in every human being?
More - #OnlineSaints
Every human being has been created by God. Each of them is your sister or brother. But you cannot always recognise that in their behaviour!
Titus Brandsma showed that it is possible to recognise God's presence in everyone, even in your enemies. He spoke with love to all the people around him, even to the guards who tortured him in the concentration camp. He did so with the help of the Holy Spirit. Do you want to ask God's help to love in this way?
For more on this saint, scan the picture with the app Online with Saints or click:
Recognise the union between God and his creatures, our dependence on him and on each other, and you have found the foundation of life.