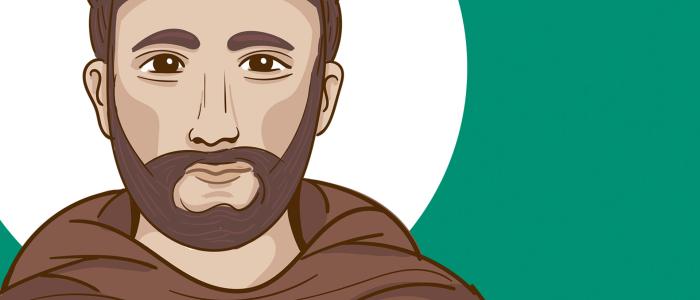 7.35 Does love for creation mean care for animals?
Creation - #OnlineSaints
Cruelty to animals is contrary to human dignity. God entrusted the entire creation into our care, and this includes care for animals. We can use animals for our wellbeing, for transportation or food, for example, but have to avoid every cruelty.
Francis loved God so much, that he even wanted to proclaim the good news of Jesus to the birds and the fish. He called them his sisters and brothers. And his greatest care went to people in need: the poor, sick, abandoned, marginalised, and outcast of society. Have you ever asked him to pray for you?
For more on this saint, scan the picture with the app Online with Saints or click:
God entrusted the care for animals and all creation into our hands. It is very Christian to care for animals and protect them against harm, while using them in a just manner.