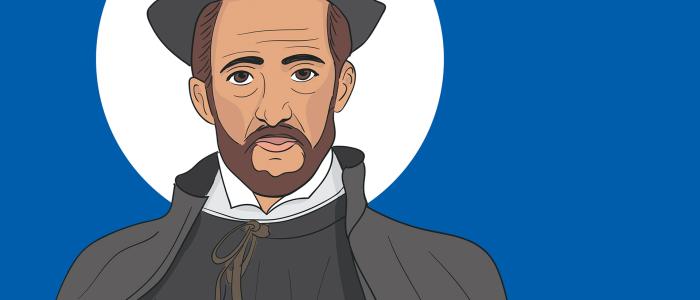 7.34 Can a Catholic wear tattoos or piercings?
Fashion - #OnlineSaints
Many people wear earrings in a small piercing, and in some cultures, tattoos are considered an enhancement of the wearer's beauty. Tattoos and piercings are not bad in themselves, but be careful in your discernment: why do you want this, and is it in line with your relationship with God?
Ignatius was a great guide in discernment, and he became the spiritual director to many people, helping them to decide with God. He pointed out the importance of distinguishing between our superficial longings, and our profound desire. You can ask his intercession when you are trying to decide whether to get a tattoo or piercing!
For more on this saint, scan the picture with the app Online with Saints or click:
Tattoos or piercings can go together with Christianity. Discernment is important. Be careful with certain sensual areas, and consider that you will be marked for life.