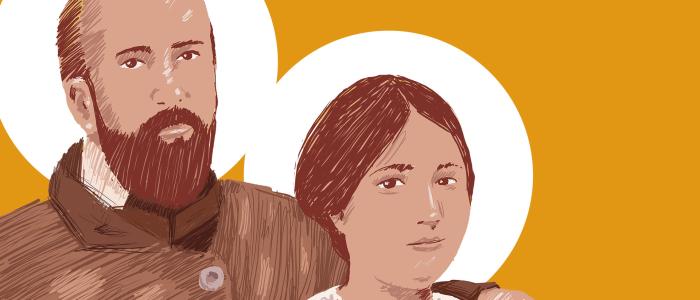 8.31 Will God punish me for feeling miserable and alone?
Desolation - #OnlineSaints
While we all feel miserable and lonely at times, Jesus invites us to see beyond these feelings of temporary desolation. He wants to bring us great joy at this moment, a joy that will be complete in the next life in heaven. 
The couple Zélie and Louis shared a great love. They had to suffer a lot in their lives, but never gave up hope and continued to believe in God's love and presence. One of their daughters became known as Saint Therese of Lisieux. Do you want to have such great faith?
For more on these saints, scan the picture with the app Online with Saints or click:
→ Saint Zélie Martin-Guérin
→ Saint Louis Martin
 
God loves you very much and is with you at this and every moment. He knows your condition and feelings better than you, without any judgement or punishment.