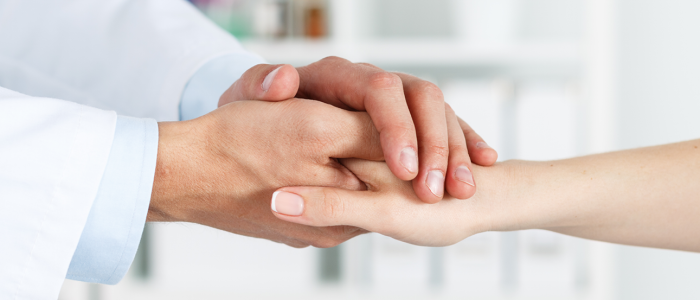 5.18 Is it not better to pray instead of going to the doctor?
Praying in crisis
Some people claim that it is a lack of faith to go to the doctor. Didn't Jesus say: "Ask and it will be given you" (Mt 7:7). And the Bible invites us to believe in miracles, as "for God all things are possible (Mt 19:26). However, faith should be expressed and supported by our actions. We cannot leave it all up to God: we are to collaborate with his grace. Jesus said clearly: "Those who are well have no need of a physician, but those who are sick" (Mt 9:12). Thus he affirmed indirectly that we need to see a doctor when we are sick. Our life and our bodies are a gift from God to us, and we have the obligation to do everything possible to defend and care for this gift. That includes going to the doctor when needed. This has been clear from the beginning. For example, Saint Luke was a physician (Col 4:14) and the first hospitals were founded by the Church.
While we are called to do whatever is humanly possible to cure the body, it is equally important to pray: "Are any among you suffering? They should pray" (Jas 5:13). And when someone is seriously ill, do not hesitate to call a priest to pray over them. We can and should ask God for anything we need. But what value has our faith if we do not express it in our deeds? Saint James said: "Faith by itself, if it has no works, is dead" (Jas 2:17). And in this case the "work" is to care for our body, consulting a physician when needed..
Faith without deeds is dead: We need to do everything humanly possible to cure the body, and pray with all our heart.