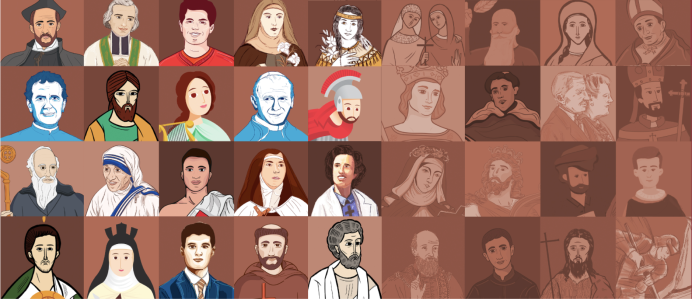 5.20 Which saints can I pray to in a crisis? Whom can I pray to in case of contagion or death?
Praying in crisis
Every saint is in heaven, very near to God, and every saint can bring your prayers and petitions to him! They are not picky about who asks their prayer or for what cause. Thankfully there is no competition whatsoever among the saints about who is the greatest, or who gets most prayer requests! So, if you do not know which saint to pray to, just pray to one of your favourites: they are all in heaven with God, who listens to their prayer. Traditionally we call on patron saints for specific causes. Here are five great saints to pray to in a crisis, knowing there are many more:
1. Saint Michael is heaven's defender against the snares of the devil: you can ask his prayer especially to be protected against the influence of every form of evil.
2. Saints Jude Thaddeus and Rita of Cascia are patron saints of desperate and hopeless cases: if you do not know anymore what to do or whom to pray to, ask them to pray for you!
3. Saint Valentine is not only the saint of lovers: throughout the ages he has been asked to pray for people suffering from the plague and other (contagious) diseases.
4. Saint Joseph has been called upon from the beginning as the patron who can pray for a good death.
5. Mary, the mother of Jesus, is very close to his heart and her prayers are very powerful: you can ask her to pray for you, "now and in the hour of our death".
You can find many more saints to pray to in the free app Online with Saints: www.onlinewithsaints.com
You can pray to every saint, as they are all very close to God. For starters, ask Saints Michael, Joseph, and Mary to pray for you.