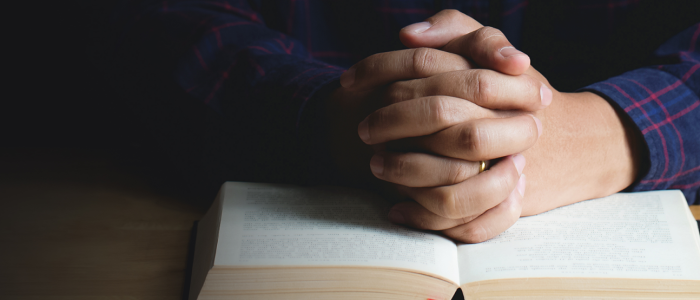 5.17 How can I pray in a time of crisis?
Praying in crisis
Prayer is best way to face anything, especially a crisis. Do not worry about how you pray or that you only turn to God now that things look grim. Prayer brings you closer to God and his strength, and helps you take the right decisions. You can pray in your own words, with the Bible, the Rosary, the Saints… Here are some prayers that may help you.
Everything falls apart…
Lord,
everything I knew seems to be falling apart.
Crisis is closing in on me.
I feel isolated and alone.
Lord, what can I do?
Help me to make the right decisions.
Help me to make love the highest command.
Help me to surrender to you.
Come to my aid, Lord!
Amen.
I return to you…
Dear God,
in this time of corona crisis I turn to you.
I have not always been faithful to you.
I kind of forgot about you when things were going well.
Now I realise I need you more than ever.
I want to make amends and am sorry for what I did wrong.
Help me to do what is right.
Help me to overcome my fear and spread peace.
Help me to find courage and spread hope.
Help me to forget about myself and spread love.
To you I want to surrender myself, whatever happens.
God, be with me now!
Amen.
For those facing the crisis
Lord Jesus,
We pray to you for everyone affected by the current crisis.
For those who are suffering and dying.
For all people who are alone or in need of help.
For those who work tirelessly in defence of life and freedom.
For the medical staff who care for the sick.
For the leaders and defence forces who work for the common good.
For the volunteers who visit the sick and care for those in need.
For the pastors who assist those who seek God.
For every single person who stands up to help another.
Lord, hear our prayer!
Amen.
Include God in your life: tell him what is bothering you now, ask his help to face the crisis and surrender to his strength.