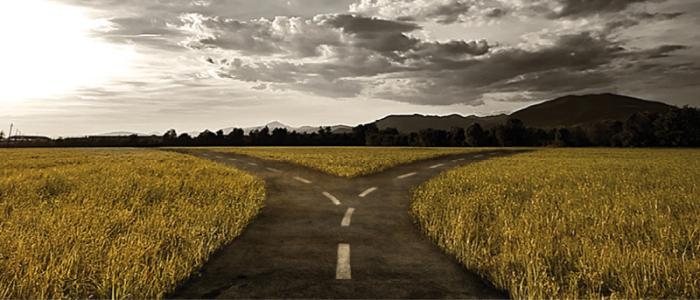 3.4 Can prayer help me to make the right decisions?
Personal prayer
To find out what God wants for us, we must learn to recognise how he speaks to us in the depths of our hearts. Listening to God means listening to our deepest feelings. Only deep within ourselves can we find the Will of God.
It is good to distinguish which desires come from the Holy Spirit and which do not. To do this, you need God's help. Once you've found what you should do, you will truly experience inner peace and quiet. This feeling is what God wants for each of us, as it indicates what is right.
Your deepest desires are from God, who wants to help you to make decisions. When you ask him for guidance, he is sure to give it.
The Wisdom of the Church
When did Jesus pray?
The Gospel often shows Jesus at prayer. We see him draw apart to pray in solitude, even at night. He prays before the decisive moments of his mission or that of his apostles. In fact, all his life is a prayer because he is in a constant communion of love with the Father. [CCCC 542]
How did Jesus pray?
Jesus' life was one single prayer. At decisive moments (his temptation in the desert, his selection of the apostles, his death on the Cross) his prayer was especially intense. Often he withdrew into solitude to pray, especially at night. Being one with the Father in the Holy Spirit—that was the guiding principle of his earthly life. [Youcat 475]
This is what the Popes say
"You will show me the path to life, fullness of joy in your presence, the delights at your right hand forever" (Ps 15(16):11). Every vocation, every path to which Christ calls us, ultimately leads to fulfilment and happiness, because it leads to God, to sharing in God's own life... Who receives the Good News is joyous, is radiant with joy, and also gives the joy to others. [Pope John Paul II, Homily to the 'International Youth Forum', 13 Jan. 1995]